The American Exotic - 2017 Dodge Viper SRT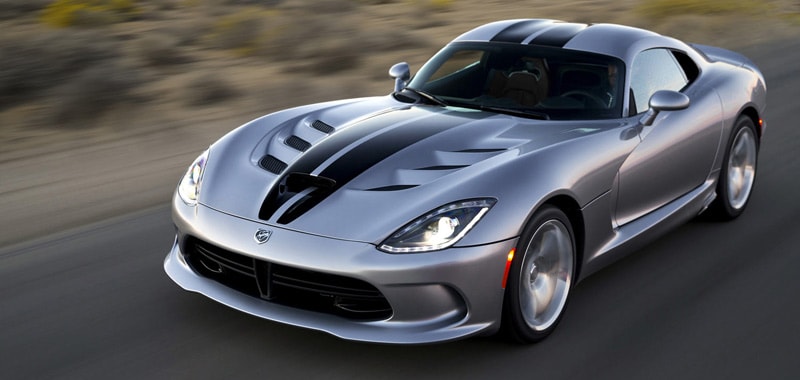 It has over 600 horsepower, a top speed of 331 km/h, and holds production car lap records at 9 tracks across the United States. The 2017 Dodge Viper SRT is a wild, thrilling machine for drivers who aren't intimidated by strapping into the most powerful naturally aspirated sports car on the planet.
Should you desire, the Viper SRT is also infinitely customizable. Hand-built in Detroit, Michigan, the new Viper GTC model gives you the opportunity to factory order your very own edition using 25 million possible paint, interior, wheel, and options configurations.
The 2017 Dodge Viper GTC 1 of 1 Program is exclusive to Islington Chrysler-the #1 volume Viper dealership in Canada. Not only do we have the privilege to sell these incredible supercars, but we also happen to be rabid (and active) Viper enthusiasts. To get more information on ordering your very own Dodge Viper near Etobicoke, Mississauga, Markham, and Toronto, please contact Kris Rams, Vice-President & Viper Enthusiast for your custom 1 of 1 order!
2017 Dodge Viper SRT Exterior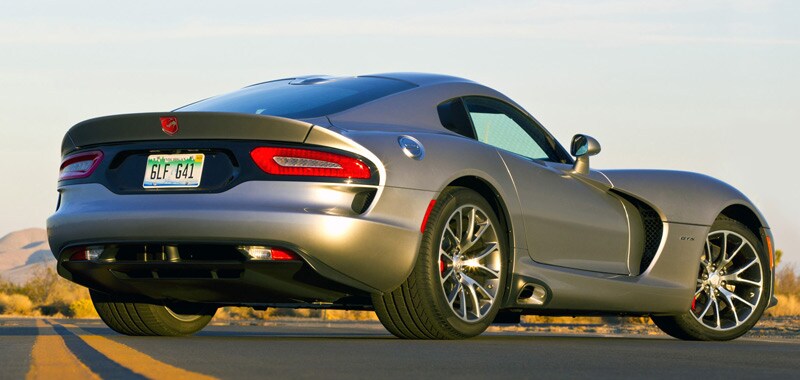 One thing is for certain: you won't confuse the 2017 Dodge Viper SRT with any other high performance sports car. Aluminum front fenders arch across the doors, providing an oversized space to let hot air escape from the fire breathing V10 engine and monstrous 4-piston Brembo brakes. The one-piece carbon fiber hood (complete with air scoops) is one of the longest in the industry. And at all four corners you get a choice of up to 8 possible staggered 18-inch and 19-inch wheel combinations (front and rear, respectively) that have the widest tire contact patch you'll find on the track.
2017 Dodge Viper SRT Interior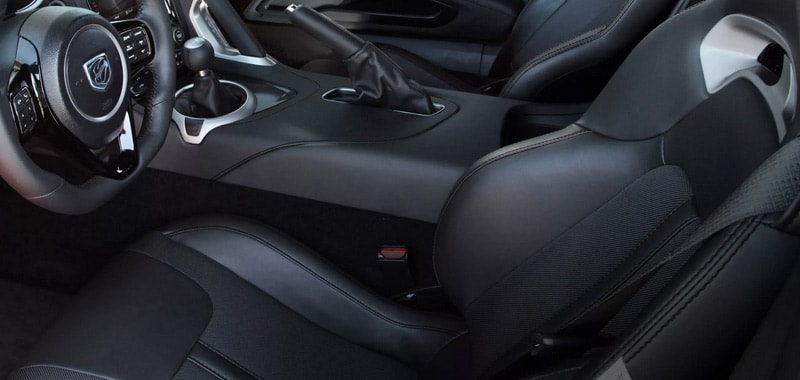 A team of skilled artisans carefully handcrafts every 2017 Dodge Viper SRT that leaves the Detroit factory. And it shows. High quality, stitched leather is available on all surfaces (and in multiple grains and colours, including Demonic Red), component fit is exceptional, and you have access to technological innovations not available in other exotic sports cars, such as a 7-inch gauge cluster-mounted display and easy-to-use Uconnect infotainment system. And for high-speed track days, the 2017 Dodge Viper's heavily bolstered seats have pass-through spaces for 5-point racing harnesses.
2017 Dodge Viper SRT Performance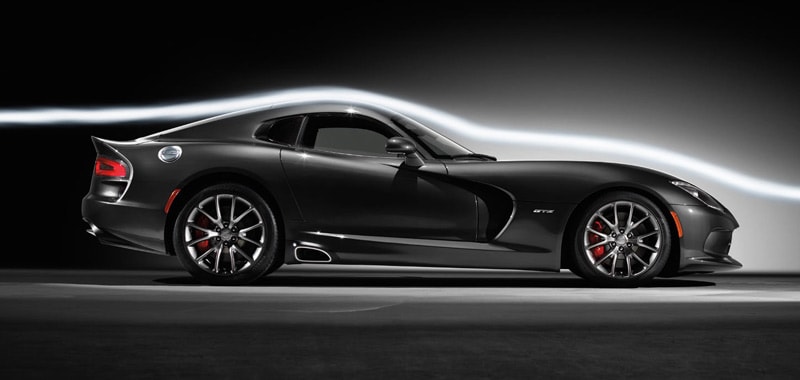 Startle onlookers and set off car alarms with the 2017 Dodge Viper SRT's raucous 8.4L V10 engine. Every all-aluminum powerplant is dyno tested to make sure that every example generates the full 645 horsepower and 600 lb-ft of torque. This high-power to low-weight ratio helps the 2017 Viper blow past 100 km/h in the low 3-second range, going on to a top speed that is best reserved for Talladega Speedway. And you'll be able to appreciate every burble and bark of that V10 because the exhaust pipes exit right under the doorframes. However, this snake can do far more than strike fast in a straight line; its driver-selectable Bilstein suspension (Track or Street) makes it slither through tight hairpin turns and sweeping highway stretches, alike.
To reserve your custom, hand-built example and join the elite group of Viper owners, please contact Kris Rams, Vice-President & Viper Enthusiast for your custom 1 of 1 order! 1-866-980-4547.